After the shock of being suddenly kicked from Team Secret, two of the Shanghai Major champions have formed a team just a day out from the roster lock.
w33haa and MiSeRy were the centre of the roster shuffle drama as they were both kicked from Team Secret to make way for Artezzy and Universe to also suddenly leave EG.
After the initial shock it looks like the two former Secret members decided to form their own team.
@w33haa @Resolut1on_ @ArchonMoo @saksa @MiSeRyDOTA …

— Saksa (@Saksadota) March 25, 2016
Resolution had previously been part of team Digital Chaos which disbanded just a day ago. Moo had been lined up for Archon's roster but with a spanner in the works there due to Ztoks banning from Valve's events, he has signed up to this new roster.
The team has no official name yet, but it could be picked up by SUNSfan as the new DC roster, or they could solo under a new name. Team Avengers has been circulating on twitter, with no known players and so this could be that team.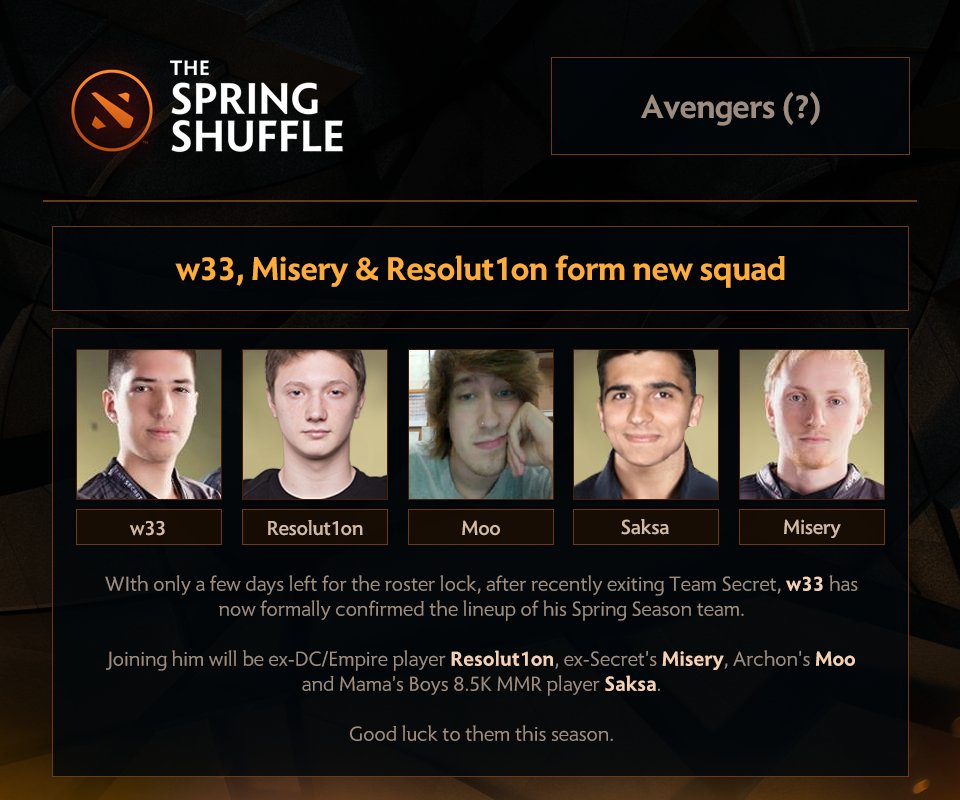 This article will be updated as more information is released.
For up to date news on Dota follow esprts dota on Facebook and Twitter.